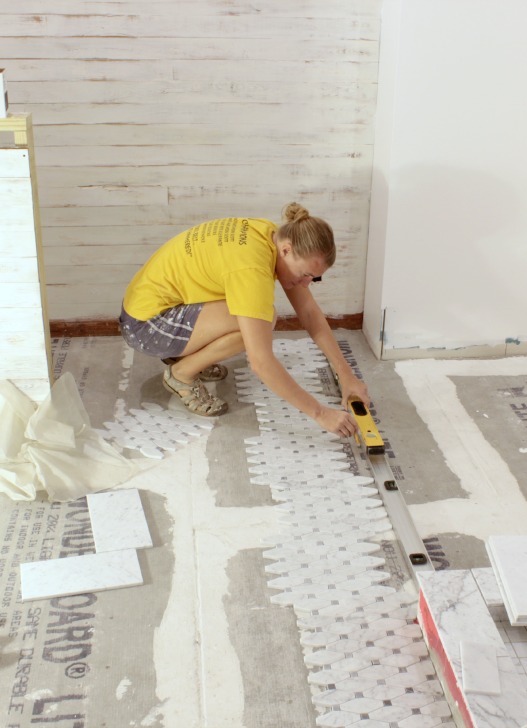 Mosaic tiles can provide a wonderful appearance when installed well within any bathroom. When choosing mosaic tiles it's important to consider everything to make sure your mosaic tiles highlight the bathroom well and that suit your overall design. The following is a guide on some of the tips when you want to use mosaic tiles.
Mosaic Tile Tips When Using Them For Your Bathroom
Choose The Right Project – Believe it or not some mosaic tiles don't suit all projects. Mosaic which have an odd shape may be more difficult to lay or design a room around. This is why it's important to choose the right tiles for the right type of project you're looking to use. If you're new to mosaics, it may be best to stick with square ones.
Choose Proper Supplies – The next thing to consider is choosing the proper supplies which are needed. Mosaic tiles will require adhesive, grout, sponges, spreaders, and nippers. When cutting mosaic, it can be a little difficult depending on the size so always make sure the size of the tile is easy to work with.
Laying Your Tiles Out – Before you lay your tiles it's important to plan out your tiles to make sure you have enough and that their positioned properly. If you have herringbone mosaic these will need additional extra planning to make sure they're right.
Conclusion
Using mosaic tiles can really highlight your bathroom in so many ways. By knowing what to consider before you buy your mosaic tiles you will have a better chance of having a successful bathroom finish.